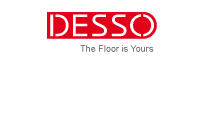 Desso, towards Design Leadership
BrandStory developed a design strategy for Desso that is expressed a Design Vision:
'Carpet is the link between people and architecture. It is the layer with which we make a positive influence on the world, pleasing the senses, creating a pleasant atmosphere in buildings, and meeting people's needs in relation to their working or living spaces.
The balance between Creativity, Functionality and Cradle to Cradle® lies at the heart of Desso's work ethic. Every product or service provided by Desso arises from the synergy of these three pillars. These elements bring together the creativity of the designer, the knowledge of the manufacturer and the needs of the end user in sustainable relationships.
Desso's mission is to contribute towards the health and wellbeing of people, and to do so in a sustainable fashion.'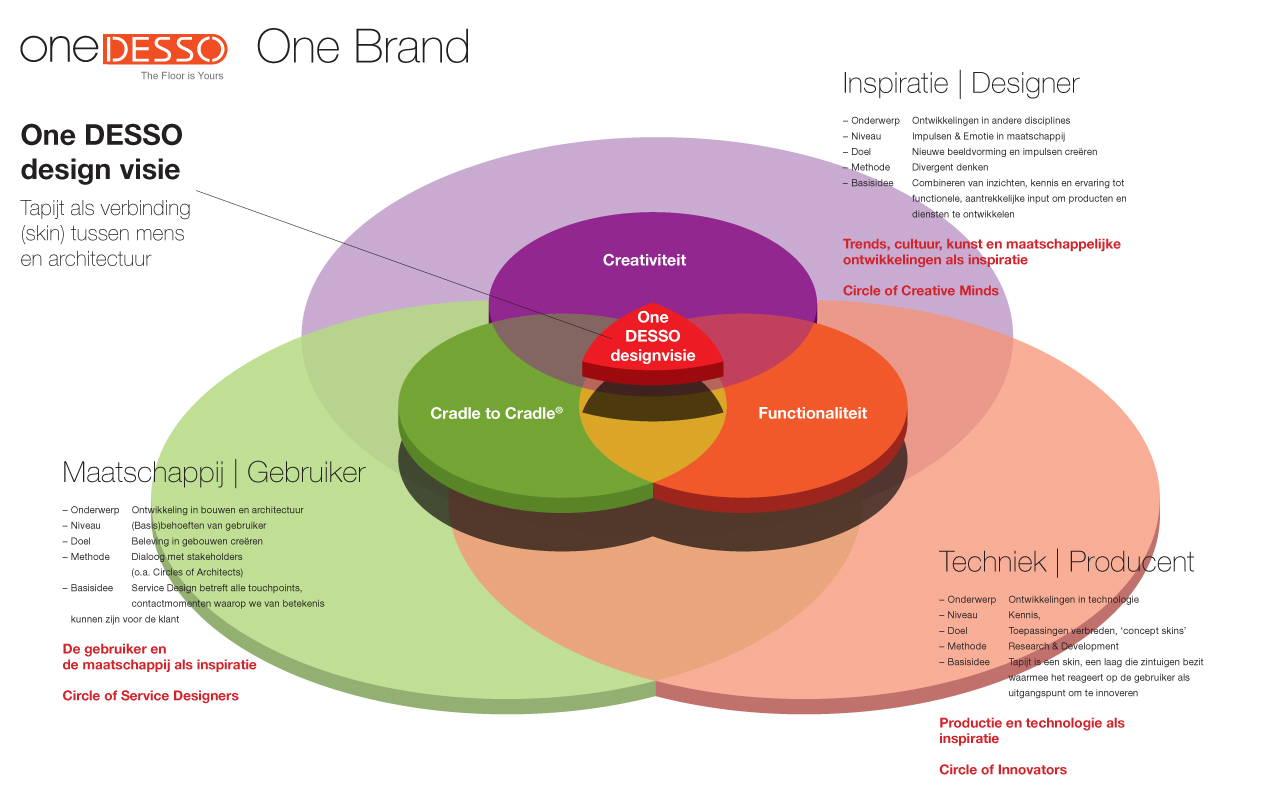 Every aspect of the company, both internally and externally, is approached on the basis of Design Thinking, forming a constant loop.
From Research, Development, Production, Marketing, Sales, Project Development, Floor Design, Installation, Utilisation, Service and Removal back to Research.
Read more about Creativity, Functionality and Cradle to Cradle® in various projects that BrandStory has realised for Desso.