About Kees de Vos
Kees de Vos, founder of BrandStory: 'It is the story behind a brand that really makes it shine'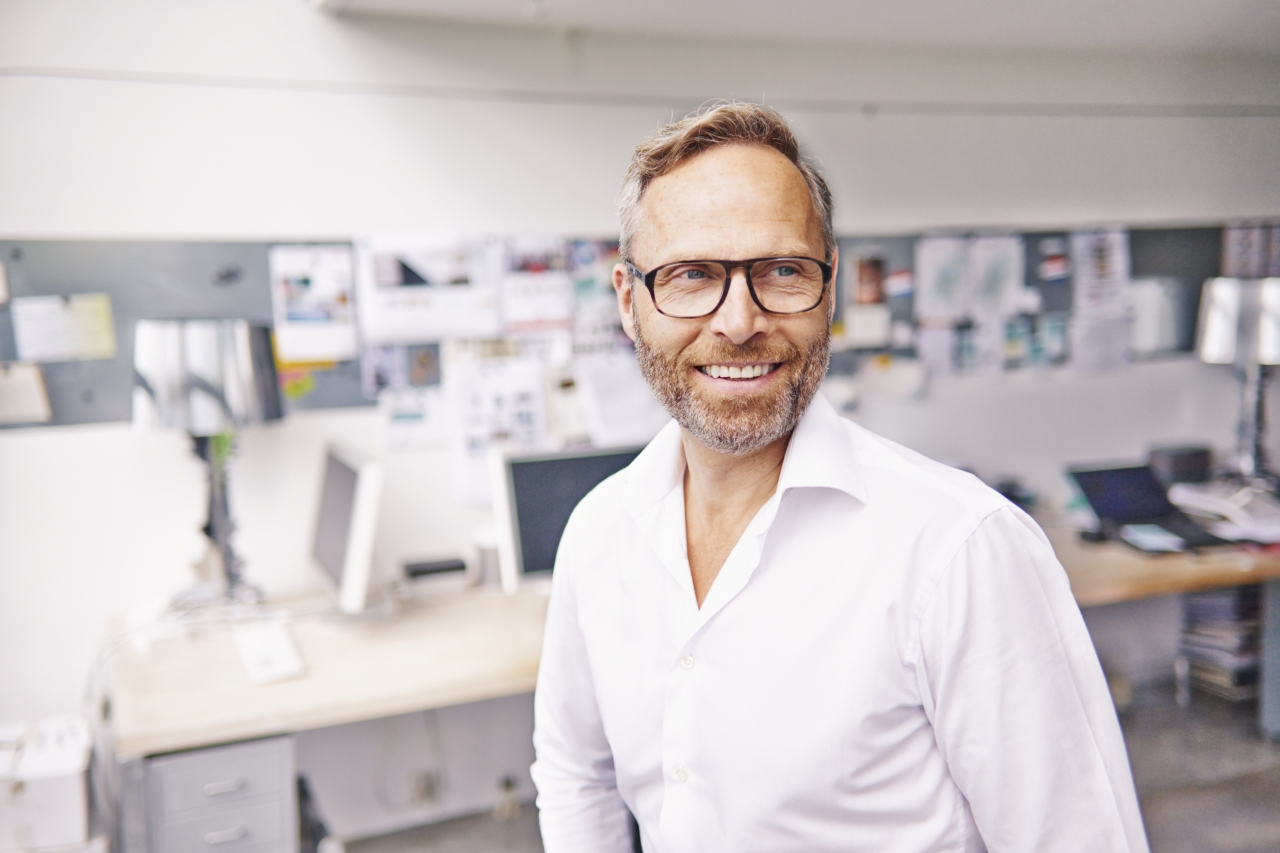 'Beauty is nothing without substance, and substance is nothing without the allure of beauty to let it shine. A thing of substance is understood better if it is communicated clearly, but also with beauty and grace. Only then can authenticity be achieved.'
Kees de Vos started his career in the publishing business. At the Staatsuitgeverij (Dutch national publisher), he worked on beautiful art publications. This inspired him to attend the Academy of Art and Design where he developed his creative side, specialising in visual communication. The interplay between image and typography, the power of clear visual expression, the emotion that a message needs, and the direct relationship with the receiver of a medium; these are the elements with which BrandStory distinguishes itself.
Design management

Innovative entrepreneurship starts with a combination of progressive thinking and the courage to stand out from the crowd. Distinctive design and a strong identity serve as a springboard for growth and success. Using Design Management as a basis, we develop these components and in doing so bring value to design. That is the power of BrandStory.
We are proud of our clients, the beautiful brands and the inspiring organisations we are lucky enough to work for.
Kees de Vos, Owner at BrandStory
Academy of Art and Design, 's-Hertogenbosch
Master's Degree in Design Management, Rotterdam
Wide experience
My collaboration in a wide range of projects for the companies and organisations listed below has enabled me to build up a wealth of experience.
Rabobank, Vanderlande industries, Nedap, Porsche, Commgres, HHNK Hoogheemraadschap (district water board), CSO Infrastrucure & Environemnt, CAIW, Scheuten Glas, JAS Joint Analytical Systems, Stam en de Koning, Panasonic, Gemeente Helmond, Master it, TenCate, 5 sterren Noordoost Brabant, Peka Kroef, Desso, Slagharen, Stibbe, HiLL, IT-University, Elho, Netherlands Ministry of Justice, Province of North Brabant, Merial Animal Health, and Feenstra Heating Systems, Enrico.
Below are some of the clients I worked for as co-owner of Storytelling Company.
MS fonds, Deli-HTL, LambWeston, Municipality of 's-Hertogenbosch, Heineken, BCD Travel, Hilverda, Sligro, Suikerstichting, B/E Aerospace, Wovesto Housing Corporation, BDO, Randstad, Lidl, Air Traffic Control The Netherlands, COKD, Stiho, SVU Housing Corporation, Brabantzorg, Woonbelang Veghel, SMA roger lenssen, CSU, SKE, Das rechtsbijstand, Banning Advocaten (specialist law firm), and Regina Coeli.
Photography: Fotostudio Zien, Ruud Hoornstra