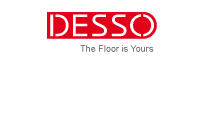 Tools for designers and architects
De Dialogue Box
BrandStory developed a series of tools for Desso that make life just that bit easier for architects and designers.
It comprises a box measuring just 18 cm wide and containing a sample of all the Desso products in approximately 1000 colours. You can see the entire collection, including project photos and samples that you can touch and feel, in just 6 minutes. BrandStory has also developed an innovative app that allows you to choose a product by colour and structure, and order a 25 x 25 cm sample online. With this app, you have the complete Desso collection at your fingertips.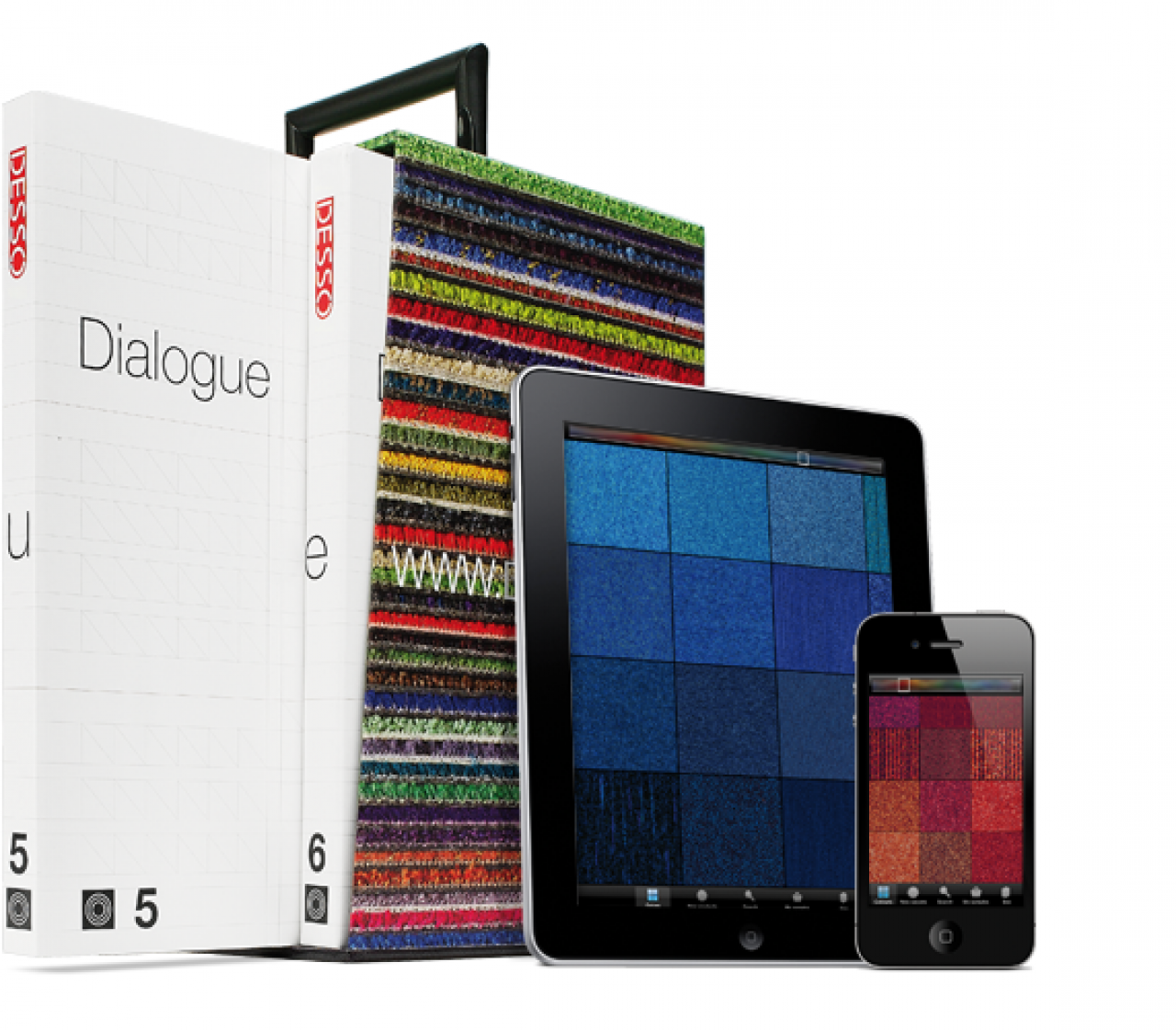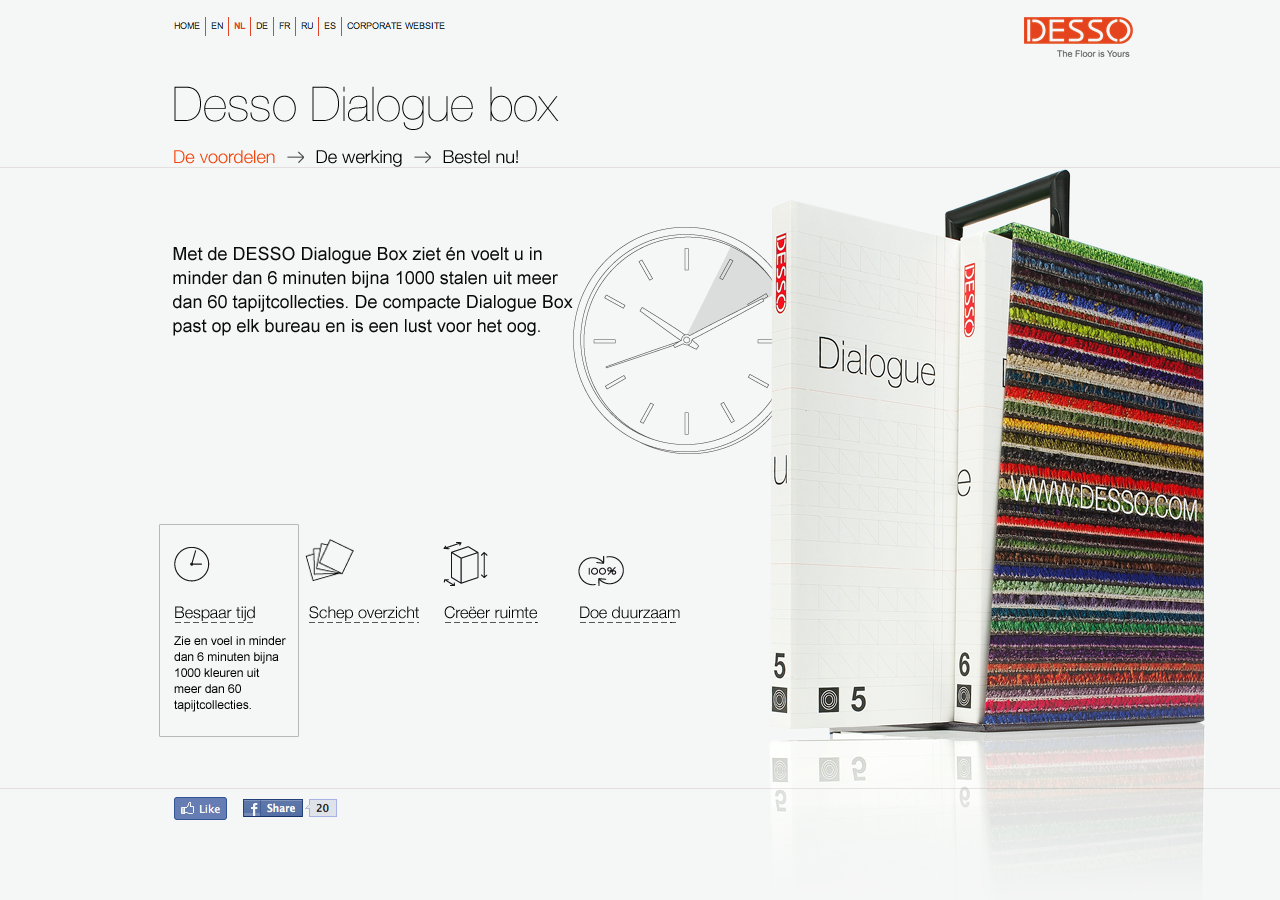 6 folders with 1000 colours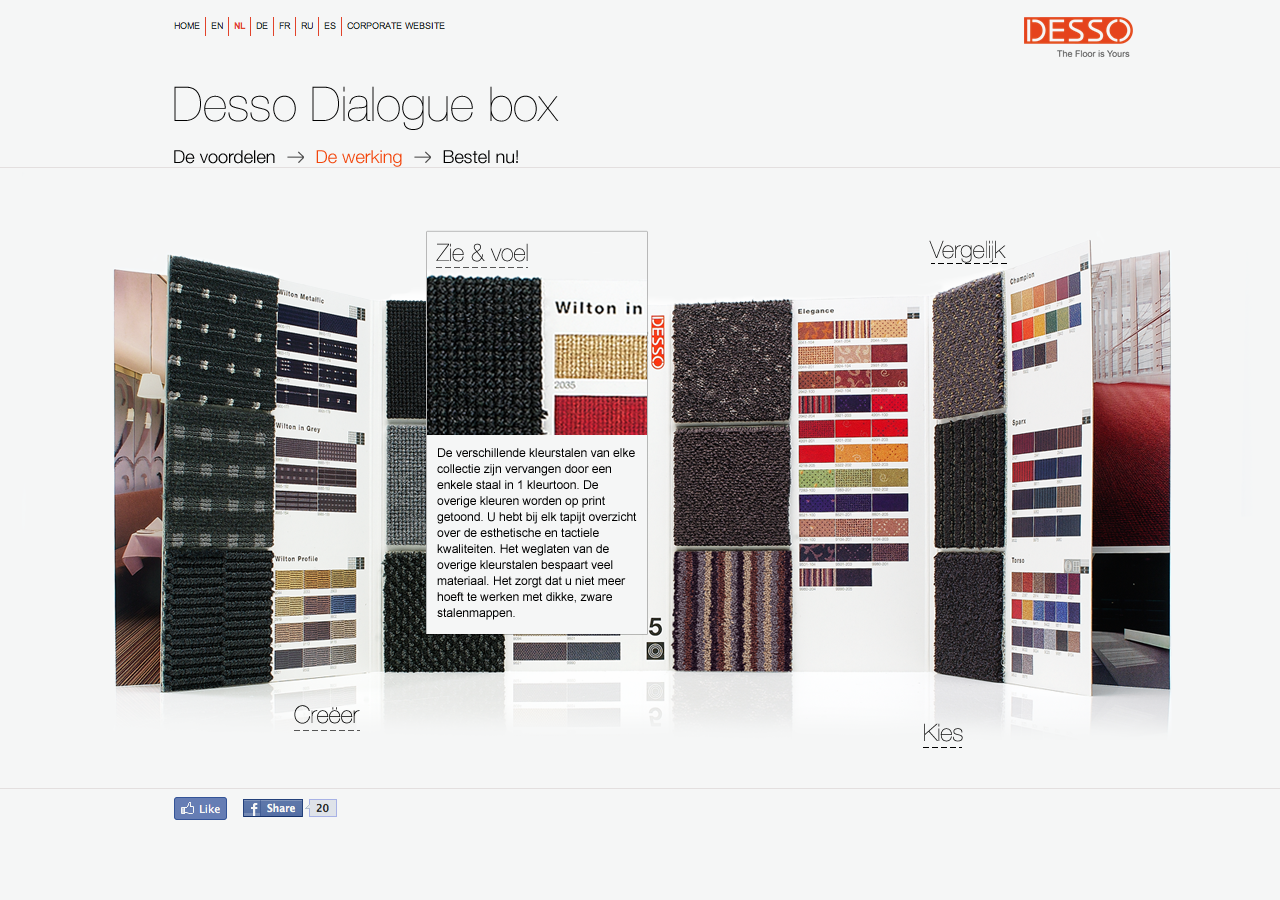 See & Feel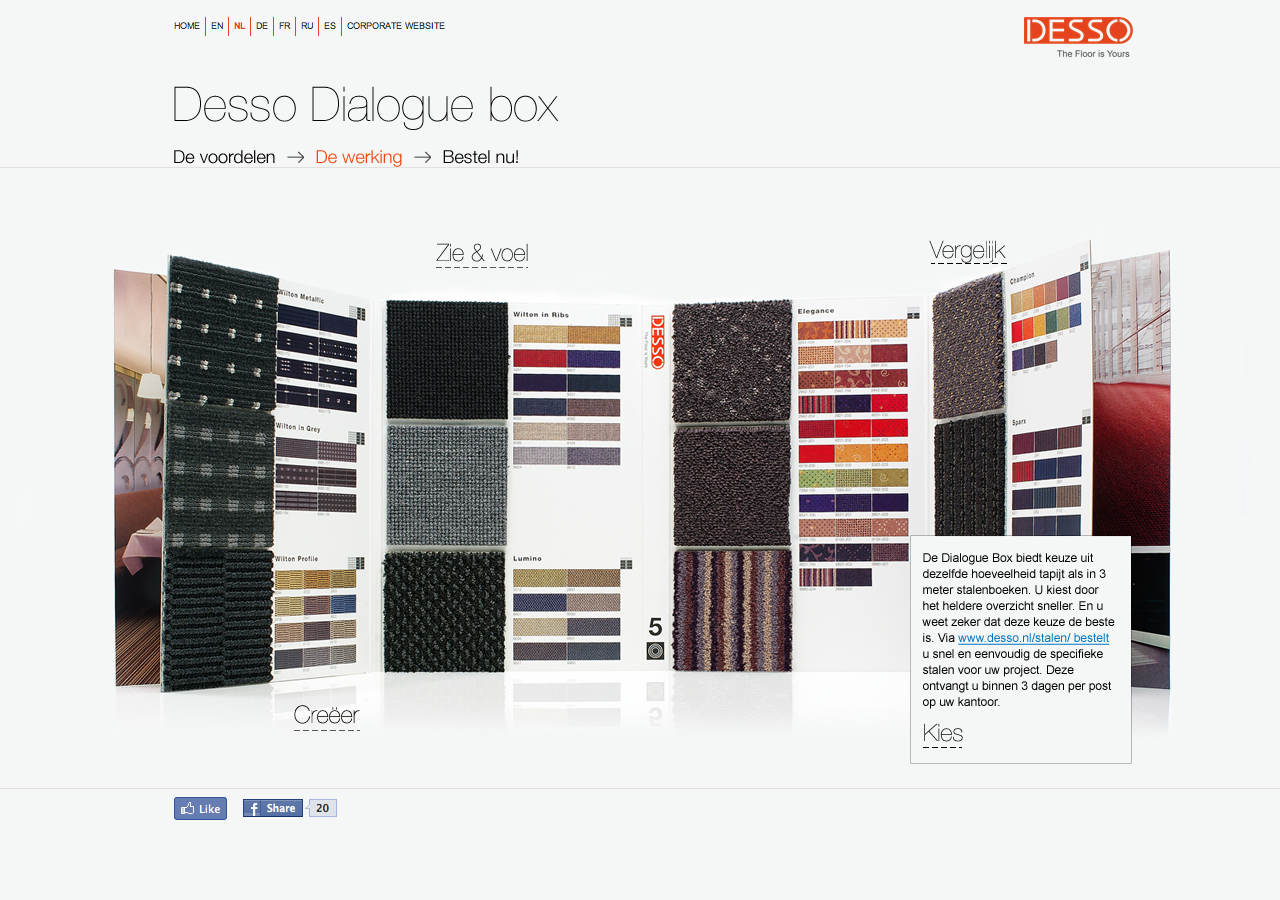 Compare and read the technical specifications
3D Textures
A tool that allows architects to directly include Desso products in their proposals. All textures are available for every product and in every colour. The introduction includes a demo film and a brochure.