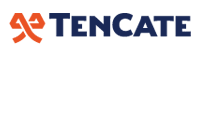 Protecting People: the core of the Royal TenCate brand story
Whether they are for firefighters' uniforms, artificial grass or dyke bodies, all the technological textiles developed by Royal TenCate are developed in order to protect people.
The story behind every technological development is what really drives the pioneering work carried out by Royal TenCate, protecting people against the forces of nature, the violence of war and/or environmental contamination. And they continue to take further steps in developing their 'Smart Textile', a new and exciting phase in their over 300-year history. They are an 'old' textile manufacturer with a fantastic brand story, the ability to use the times to their advantage, and a future they can look to with confidence.
Pieter van Gent is the talented writer of this Brand Story.