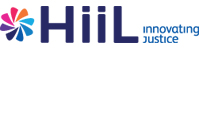 Corporate Story: Making justice work for people
HiiL Innovating justice. Legislation and judicial practice are like rainforests: ancient and overgrown. People get lost among all the rules, while all they really want is a simple walk in the park.

HiiL is an institute that strives, against the flow, to improve the way the law is practised so that the focus returns to the people.

We wrote HiiL's Corporate Story for the outside world, based on the key idea of Making Justice Work for People.
Written by: Pieter van Gent