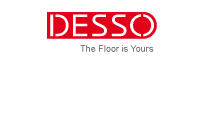 Circular Carpet Lease Concept
Brilliant, sustainable and ahead of its time. The carpet-leasing route. With this concept, Desso offers usability, comfort, health and well-being for indoor areas.
It provides clients with the option of leasing carpet for a period of 7 years. BrandStory developed the concept for this.  It is now possible to lease carpet in a responsible and sustainable fashion, with all the benefits this brings, such as  always having a contemporary design on your floor - without the associated investment. After 7 years, your carpet is replaced and the old one fully recycled back into the production process.  The expensive raw materials are retained for the manufacturer and there is no waste. The lease route is clearly described and shows all aspects of the concept. This includes an interactive iPad PDF for sales.